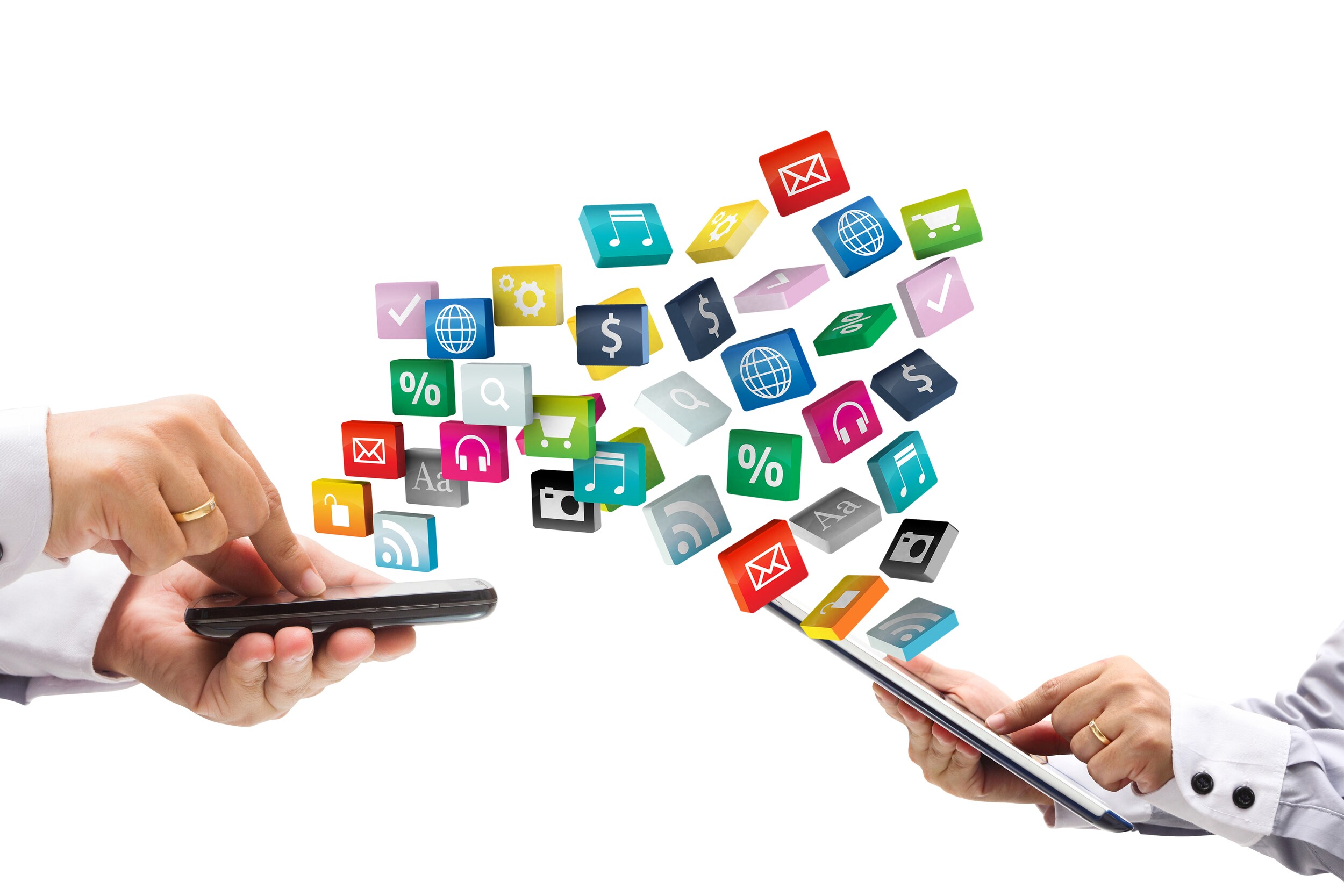 Majority of us spend the most time at work or in the car, so it would be nice to have some to remind you and keep you updated on your vehicles needs. Well, there's an app for that, actually a few apps for that.
1. myCARFAX™ Car Maintenance App: We're very familiar with "Show me the CARFAX™." We get a look at the vehicle's history, knowing where it's been and what services have been reported or done. Well, in addition to that, this wonderful app lets you manually report services done to your vehicle and update its maintenance. You receive alerts about upcoming services due like an oil change or tire rotation and registration or emissions. The app also lets you know of any open recalls, estimates the current mileage of your vehicle and provides a maintenance schedule. All at the touch of your finger. Available on Apple and Android. Cost: FREE. App installed. 
2. GasBuddy: Who doesn't want to save on gas if the opportunity comes around? With this app, you'll be able to save time and save money by finding cheaper gas nearby based on information provided by a community of millions of other users. Pay it forward by reporting gas prices to contribute and help others. In doing so, you'll earn points and achievements. In addition, you can enter to win $100 in free gas every day. Yes, please! Available on Apple and Android. Cost: FREE. App installed. 
3. Drivvo: Here's another app that helps you out with gas information. It also helps you stay on top of your maintenance and car budget expenses. Get the total odometer reading or trip mileage, maintenance reminders, fuel economy and fill-up records. Have total management of your car with Drivvo. Available on Android. Cost: FREE. App installed.
4. AAA Mobile: If you have this valuable membership, the app is handy to have. Add your membership card with Passbook (iPhone OS 6 or later), use Roadside Assistance and Maps & Discounts features. Even if you don't have a member, you can still use the incomparable trip planner functions. Available on Apple and Android. Cost: FREE. App Installed. 
5. MyCar Locator Free (Android) & Find Your Car with AR: Augmented Car Finder (Apple): We've all been there. You park your vehicle and go about your business until you need to leave and can't remember for the life of you where the car is parked. These apps literally help you find your car. So have no fear when headed to the grocery store or mall. Together with these apps, we can conquer mass parking lots head-on. Cost: FREE. App installed. 
6. Waze: Where would be without this lovely little app? Probably stuck in traffic because we had no idea what we were literally driving into until it was too little too late. You type in your destination address and drive with the app open on your phone. This passively contributes traffic and road data. You can proactively report accidents, police traps or any other hazards on the road to help alert others of what's to come, should they be heading in that direction. Waze is essentially a community of online map editors who ensure that the data in their areas is as up-to-date as possible. Team work makes the dream work. Available on Apple and Android.  Cost: FREE. App installed. 
7. Acura Link: With AcuraLink The Next Generation,you can control your Acura from your tablet, phone, or computer. You can log into it anytime for a real-time look at vital systems, including tire pressure status, battery condition, fuel and oil pressure level and odometer reading. You can even run diagnostics that can help you or a mechanic troubleshoot issues, all from your smartphone, tablet or PC. Forgot to lock your doors? It can do that too!
Acura Precision Concept has been chosen to Feature at the Concept Lawn
On Sunday August 21, the Acura Precision Concept was featured on the Concept Lawn at the Pebble Concours d'Elegance.The Acura Precision Concept was developed by Acura Design Studio in California as a declaration of Acura's "Precision Crafted Performance" brand DNA. With its supercar attitude, performance portion, and dazzling design, the Acura Precision Concept will pave the way for a brighter future for the design of Acura.
"We're proud to have the Acura Precision Concept featured among the most prestigious vehicles in the world at the Pebble Beach Concours d'Elegance," said Jon Ikeda, vice president and general manager of the Acura Division.  "More than a concept, the Acura Precision Concept is the blueprint for Acura's future styling direction and manifests our commitment to delivering Precision Crafted Performance in every element of the Acura experience."
The Acura Precsion Concept's is highlighted by its sturctured side surfaces covering rear wheel arches coating 22-inch wheels and tires. Signature lighting designs, such as Jewel Constellation LED headlights, with floating LED taillights.
"Quantum continuum", is spotted in a smooth conversion of materials and formation from the exterior to the interior of the vehicle.The immense door rocker panel oozes into the interior side sill, moving into a cantilever for the hovering rear seats. The exterior is matched by its notable interior design, where cantilevered surfaces encounters impactful tones, eloquent surfacing and contemporary detailing. The driver's area is accentuated with race-inspired sterring wheel with paddle shifters and Intergrated Dynamics System controls, a hovering center meter, thin curved dispaly screen, and more.
For More Information
Additional information is available at acuranews.com/channels/acura-automobiles. Consumer information is available at www.acura.com. To join the Acura community on Facebook, visit www.facebook.com/Acura.
We Can Help You Repair your Credit at Coggin Acura!
Coggin Acura believes that everyone should be able to drive a new car no matter the situation. Good Credit! Bad Credit? No Credit? Bankruptcy? Not a problem! 
Coggin Acura's Fresh Start Credit Center is offering financing on brand new vehicles with virtually zero money down and zero credit. Coggin Acura is here to help you get into the car you want by offering a fresh start. 
At Coggin Acura we have a large selection of used vehicles under $20,000 that are perfect for first-time drivers and those with bad credit looking for a fresh start with a used vehicle. Click here to view our bargain inventory and here to view the best cars for teens.
In no way are we financial advisors, but our credit specialists can help you find the vehicle that's best for you. Below are a few credit tips:
Request a copy of your Credit Report
Set up Payment Reminders
Reduce Your Amount of Debt
Make sure to pay your bills on time
Behind on payments? Get current and stay current
Paying off a collection account will not remove it from your credit report
If you are struggling to make payments on time or at all, contact your creditors of see a credit counselor
Click
here
for more information on repairing your credit.
If you're wondering: 
Do I need to trade in a car or put cash down to be approved?
I have a trade-in, but it's worth less than I owe on it. Can I still get approved for a car loan?
I just moved to the Treasure Coast area and haven't had my job for very long. Can you help?
I'm self-employed. Will I be able to get financed for a car?
I want to buy an SUV, truck or van. Is a vehicle other than a car an option for me?
Will I be able to afford a luxury brand vehicle like Acura if I have bad credit?
A new car is not impossible! Find more information on our program here. Call 888-593-0766 and you could be on the road today.
Find Out More About Acura Communtiy Programs